Wilderness Ironworks Collaboration: Part 3
So, over the weekend I forged out a billet identical to the first (so I skipped taking pictures of that…).
Today I took the two billets and combined them into one larger one. I only got a few photos though since my cellphone battery died on me…So, all the secrets of making a random pattern are still mine!
I had to fire up the temporary "big" forge since the final layup was just a little too tall for my normal forge.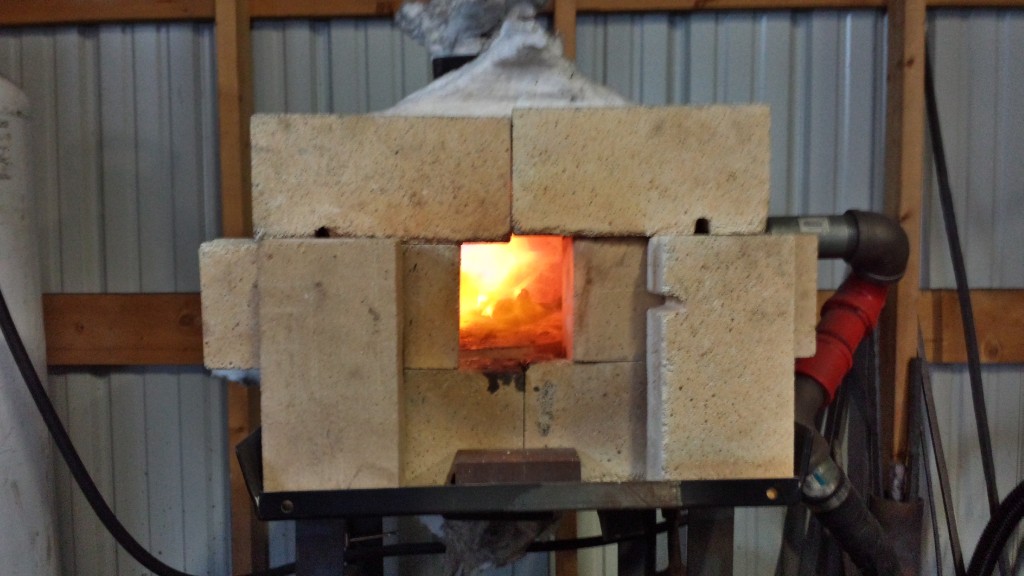 All prepped and ready to get welded. With the added 9 layers of nickel in this layup this yields 99 layers. this left my brain to come up with a lot of song references while I was working on this. I still have "99 Luft Baloons" stuck in my head…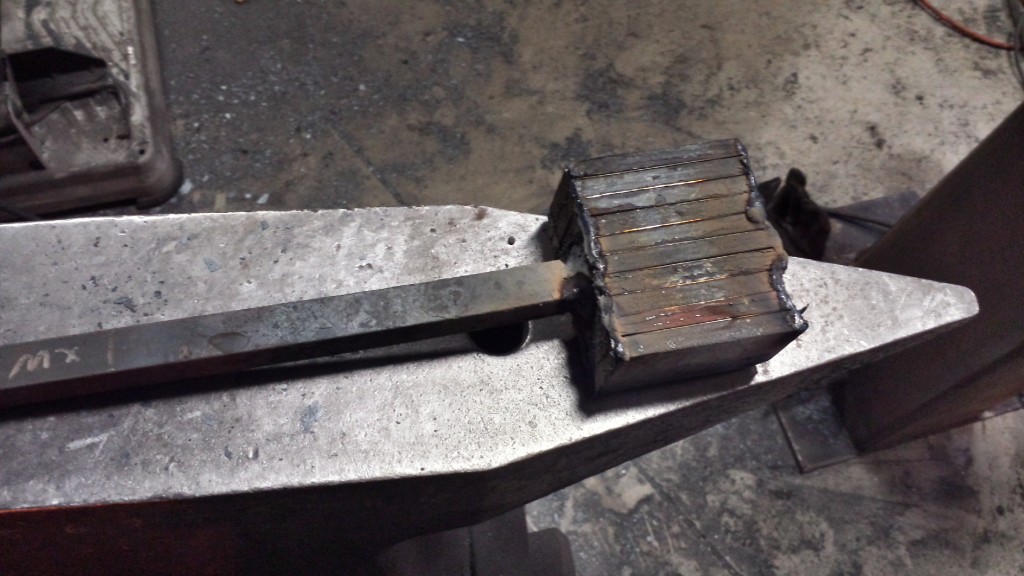 Gettin' hot in here…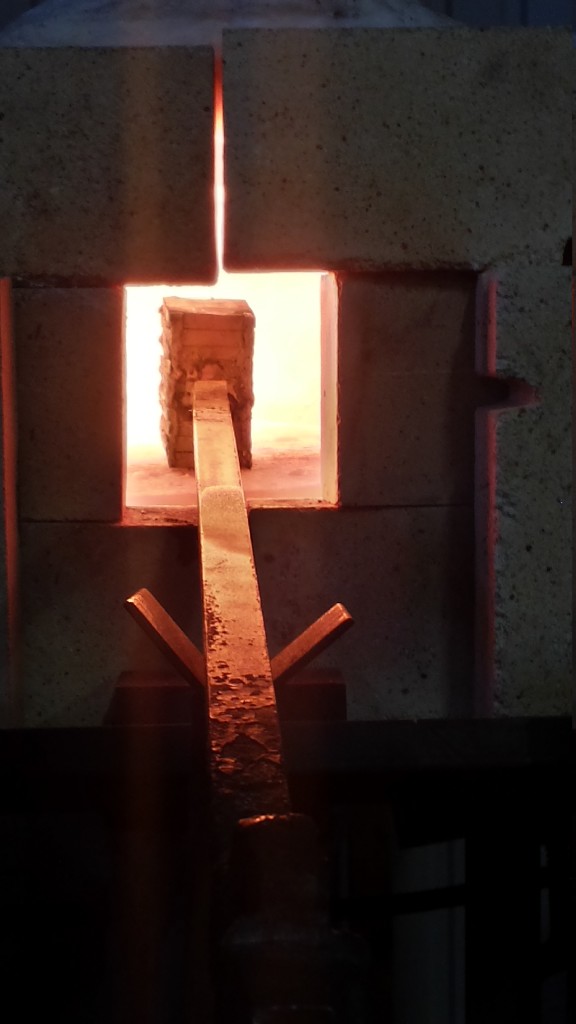 Then my battery died….
The final billet is 3/4″x2-1/4″x12″. There was a surprising amount of material loss putting this billet together. It started as 1 piece of 1/2″x3″x11″ wrought and then I added a piece of 3/4″x2″x10″. Sure, there was a bit of grinding things clean, but no more than usual. Lots of scale generated by the wrought though. I'm just not used to this much material loss on something as (relatively) simple as a random pattern…
I'll post a picture or two of the completed billet tomorrow. Next step is to start making it into something… 🙂