Collaboration Project with Robert Burns of Wilderness Ironworks: Part 1
I was recently fortunate enough to meet Robert Burns from Wilderness Ironworks, and as always happens when bladesmiths get together, ideas started flying. So, we're working on a collaboration project. After a little planning, I've gotten started on this project. So, we figure that we'll share with folks as it progresses. To keep it a little fun though, I'm starting the work in progress thread without telling you all what we're making. I think it will be kind of fun.
Starting with a big hunk of wrought from my special stash. I bought this quite a while ago from Karl B. Anderson. I started with one of the pieces on the left. 3″x1/2″x11″.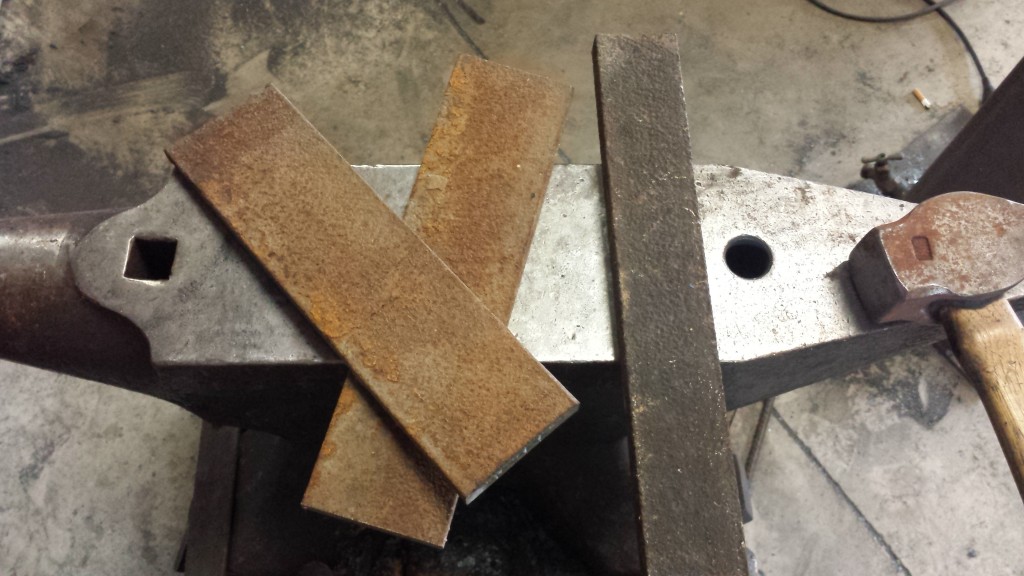 Look at that wrought goodness!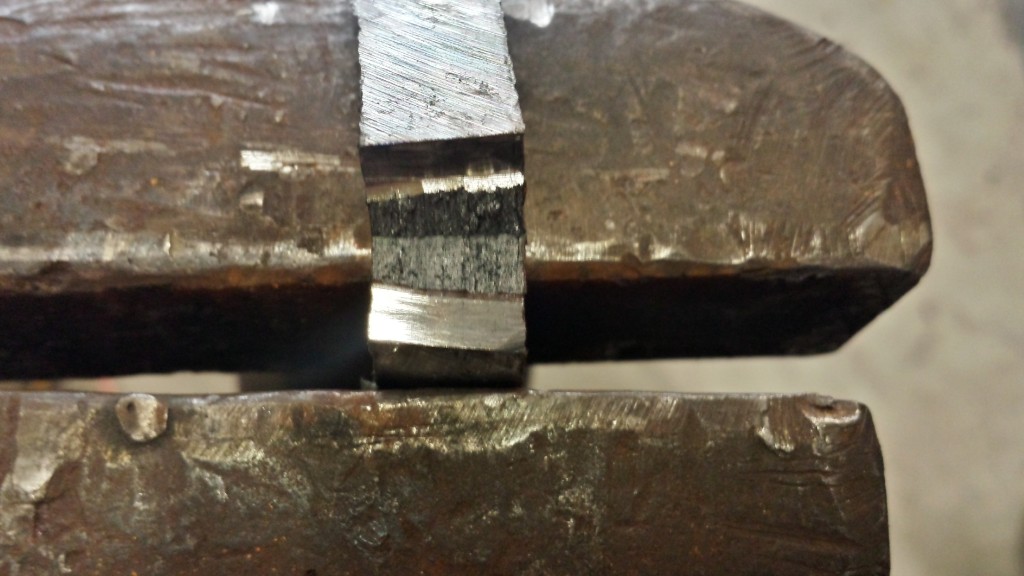 Into the forge!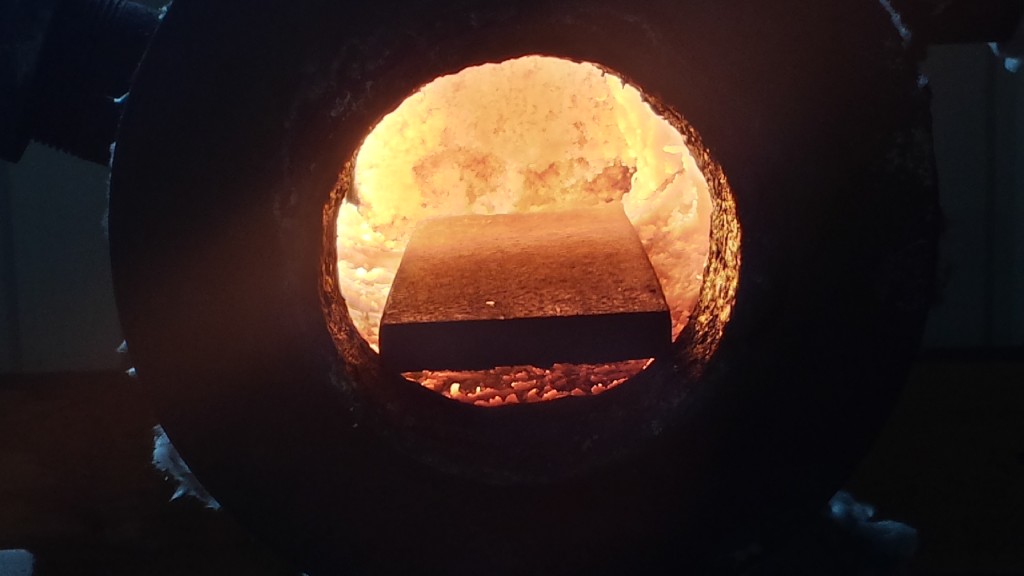 Look at the strings of slaggy goodness as it gets forged down….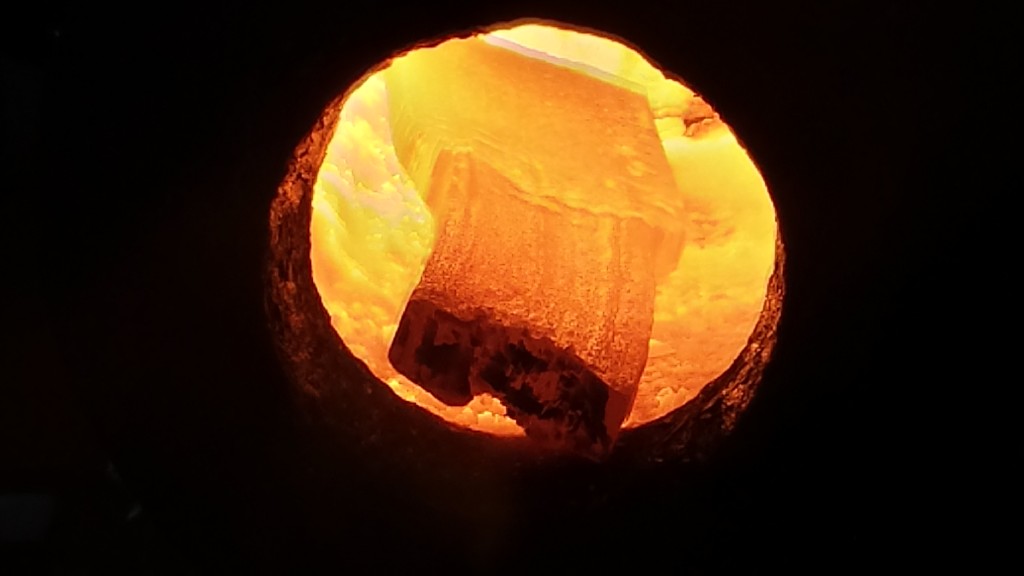 3″x1/2″x11″ becomes 2″x3/8″x22″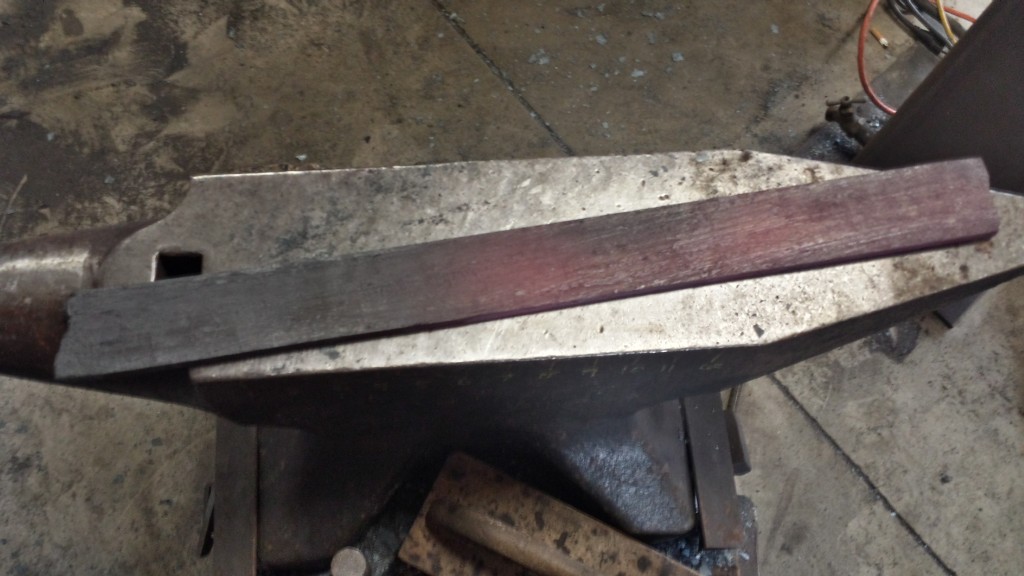 All cleaned up and shiny! Bet you can't guess what's coming next! 🙂